Another short update this week… or maybe not? … drumroll … Zephyr 3.4 has just been released, and I invite everyone to check out the two resources below to learn all about it!
In this blog post on the Zephyr website, I've cover some of the highlights of the release. I have also asked Anas and Joshua, our two release engineers for Zephyr 3.4, to share what their favorite thing about the release is.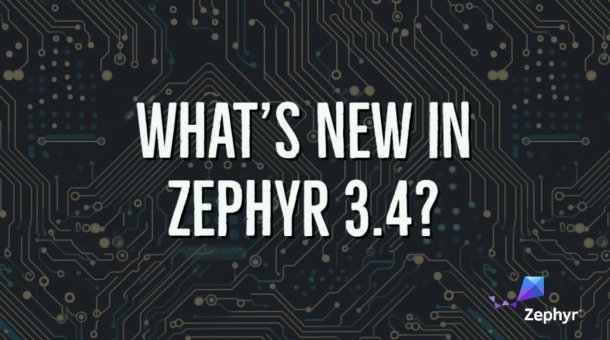 The following video (which turned out to be slightly longer than I had originally intended, for there was just so much to cover!) will be a good watch if you want to see some of the new features in action.
Also, please make sure to check out the full release notes to get an even more accurate view of all the API changes, etc.
I am terrified at the perspective of resuming the normal course of the weekly updates next week, now that the floodgates will open and all the pull requests towards Zephyr 3.5 that have lined up during the 3.4 feature freeze will start getting merged 😉 But this should make for a packed update next week, eh?
Also, last call to everyone who'd like to attend Zephyr Developer Summit / Embedded Open Source Summit at the end of the month. I think there might still be a few tickets available to attend in person, but you may also consider virtual attendance too! You can register here.
---
As always please feel free to jump in with your thoughts or questions in the comments below. See you next week!
If you enjoyed this article, don't forget to subscribe to this blog to be notified of upcoming publications! And of course, you can also always find me on Twitter and Mastodon.
Catch up on all the editions of the Zephyr Weekly Update: